This evening i've been working on the sweet little Blossom you see in the middle of this post ..... the kanji you see mean Geisha or Artist in japanese . I have unsucesfully attempted to do geisha/japanese girls in the past . I think I got this one right . I am happy with her . Most of the image was made out of circles . I could not get a good cherry blossom so I used habiscus, I hope it doesn't take away from the entire thing .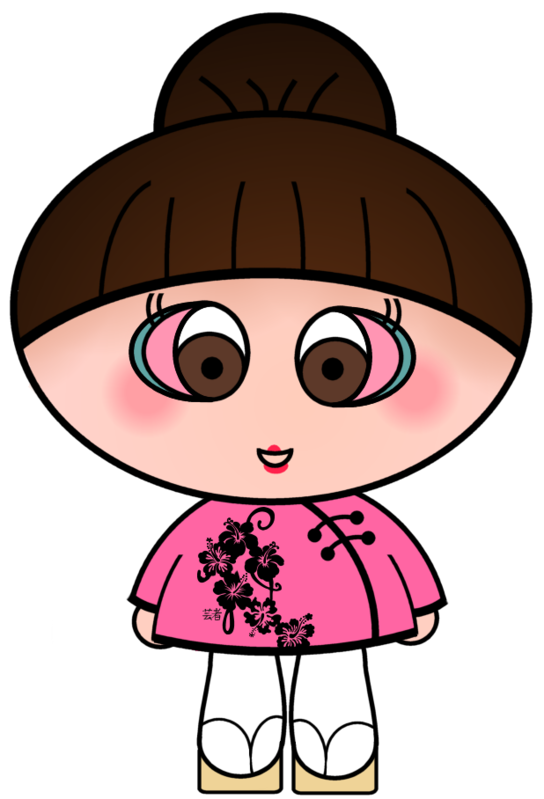 I have been pretty bored today ... I slept to around 10 this morning . We cleaned the pool but it was soooo cold . I also watched the new season of Project Runway tonight and I wasn't so impressed with the designers . I haven't picked a favorite yet, last season I loved Christian right away . I can't believe the show will be moving to Lifetime next season . =(
So I guess thats it ... not much really . I made some peanut butter cookies but I think I didn't add enough brown sugar because they weren't very sweet . I wish I had taken pictures though .